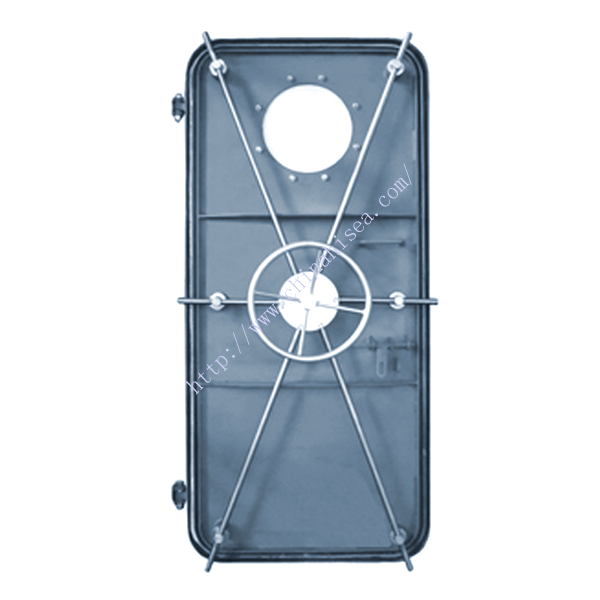 Marine Quick Acting Steel Door
Marine Quick Acting Steel Weathertight Door
Description
Our Quick-Acting doors are designed for locations where watertight integrity is in need. They're used for upper structures for ship, drilling platform and basement. With the steel quick opening & closing handle or hand-wheel, they can be opened quickly and lightly, yet have good weathertight features.
A single piece neoprene or silicone gasket on the door panel's perimeter presses against a knife-edged jamb for a tight compression, uniformly tight seal. These doors offer welded-in windows and can accommodate special glazing. They can be customized to meet your special requirements.
KA-quick acting steel door KB-quick acting door with window KC-with window and guard bar KD-with square window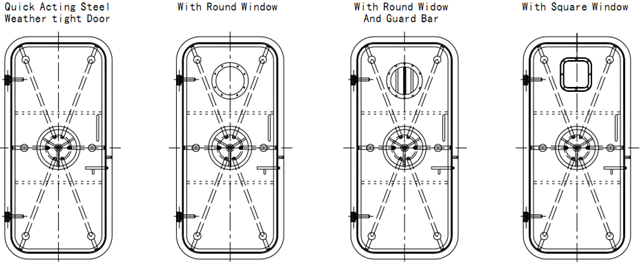 KE- marine quick acting steel door with round window and deadlight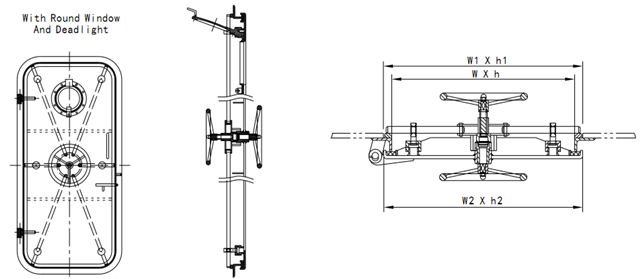 Steel door test request: it should pass the hose test with nozzle diameter 12.5mm and water pressure 0.25MPa.

Photos