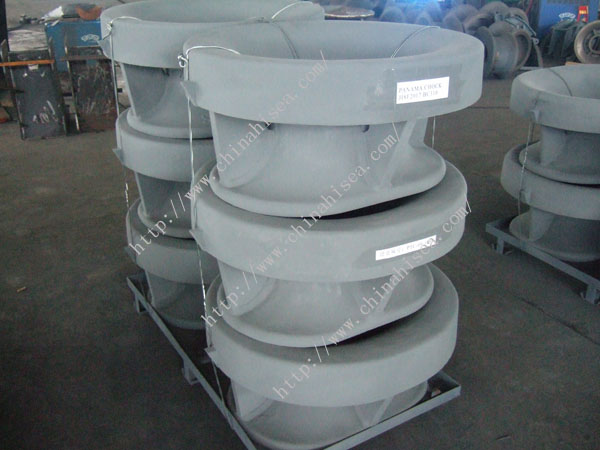 JIS F2017 Panama Chock (BC type)
JIS F2017 Panama Chock (BC type):
Mooring chock more insurance than steeper, because it is closed, so the cable will not jump. In order to avoid the wear performance of the cable and the hole, there is a circular rotation of early mooring chock, but the mooring chock rotating maintenance inconvenience, loss of function is easy to rust, but are rust easily lose function, instead replaced by the roller mooring chock, the situation has improved .
The main factors mainly to make a decision.
Hi-sea Group supply all kinds of mooring chock .Quality management and product strict according to IACS requirement. ABS,BV,LR,DNV etc approval
Product Description:
1.can be made by stainless steel,steel or as requested.
2.short manufacturing term and prompt delivery.
3.good quality and competitive price.
4.machining facilities:CNCcenter,CNC lathes,ultrasonic wave cleaning,etc.
5.Certification:CCS/BV/LR/ABS/NK/KR/CCS
6.Norminal size: 150mm to 550mm
7.Max. steel wire diameter: 16mm to 44mm
8.Hemp rope circumference: 125mm to 310mm
9.Weight: 15kg to 135kg
Technology Details :
Quality: ISO9001:2000 , OEM&ODM,CNC control
Surface: High corrosion-resistance , Mirror or Satin polished, Galvanized
Material: Stainless steel-AISI316 AISI304 ,alloy casting and carbon steel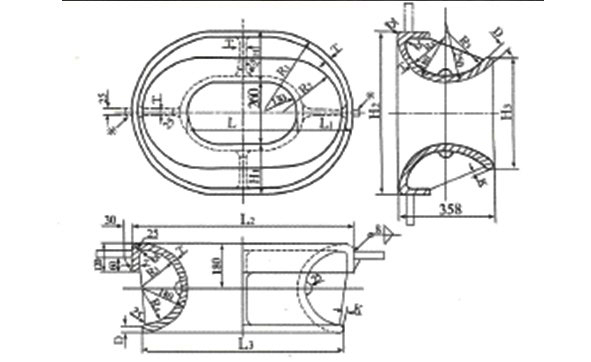 Jis F2017-BC Panama Chock
Nominal Size (mm)
L
L1
L2
L3
D
H1
H2
H3
R1
R2
K
T
Weight
SWL
(kg)
310
310
212
734
652
38
212
684
462
342
231
15
32
276
30T
360
360
214
788
704
40
214
688
464
344
232
15
34
305
40T
400
400
216
832
750
44
216
692
470
346
235
20
36
344
60T
450
450
218
886
802
46
218
696
474
348
237
20
38
385
80T
500
500
220
940
854
48
220
700
478
350
239
20
40
422
100T