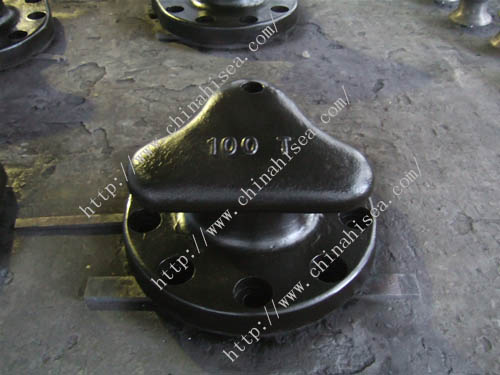 T Head Bollard
T head Bollard:
Marine bollards outfitting equipment is the most common type of system cable unit, the following summary to explain to you the specific introduction of its basic types:
For the berthing and towing operations when the cable end fixed at both floor deck and midship deck has a bollard pull and other parts of the cable used. Bollards have casting, but also useful welded steel circumference of. Because of its great force, it requires a very strong base. Medium-sized vessels to use more two-pillar bollard.
Material:Cast steel,Cast iron
Application:Dock
Guarantee:2 Years
Working Time:15-20 Years
The size and drawing can be customized.
Surface treatment:As per your instructions;The size and drawing can be customized.
We can manufacture various of Bollard DESIGN:Y,T,BR,TEE,HORN,KIDNEY,
Marine anchor, bollard, double bitts, chock, cleat, roller fairlead, chain stopper, towing bracket, buoy,,, ABS, LR, CCS, BV, DNV, NK, KR, GL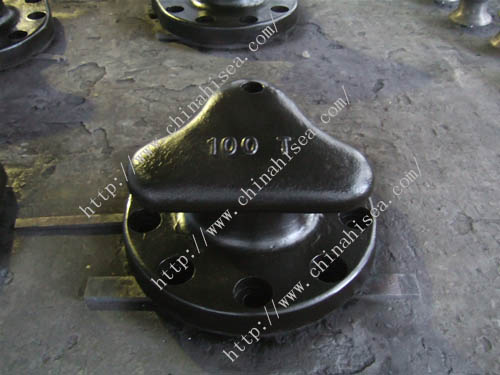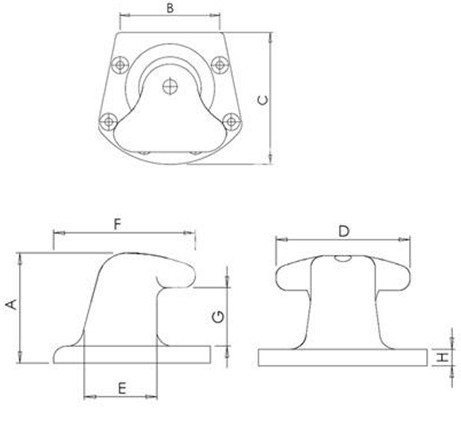 Bolts Qty
Capacity(Tonnes)
Dimensions(mm)
A
B
C
D
E
F
G
H
4
10
200
216
236
160
106
218
120
32
4
25
245
350
305
250
150
285
127
45
5
30
290
430
410
360
190
360
150
45
5
50
365
550
540
430
250
475
200
50
5
75
430
650
650
520
300
570
235
70
5
80
415
518
540
430
250
430
245
55
7
120
490
678
642
600
330
584
290
65
7
200
520
950
780
680
360
670
306
80
7
200
600
950
780
680
360
670
386
80
6
200
656
1020
930
800
460
830
349
100