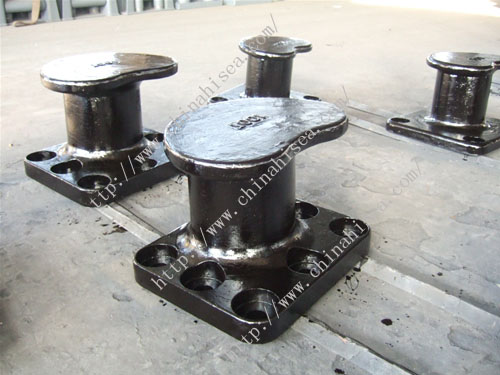 Kidney Bollard
Marine kidney bollard:
With the rise of the shipbuilding industry, a variety of marine accessories, marine equipment, mooring devices, and so have a larger space for development of bollards, Marine bollards outfitting equipment is the most common type of system cable unit
For the berthing and towing operations when the cable end fixed at both floor deck and midship deck has a bollard pull and other parts of the cable used. Bollards have casting, but also useful welded steel circumference of. Because of its great force, it requires a very strong base. Medium-sized vessels to use more two-pillar bollard.
Material:Cast Steel,Cast Iron ,Stainless Steel
Guarantee:2 Ys
Working Time:10-15 Ys
Bollard Capacity: 15~200 tonnes
Bollard Capacity: 10~200 Tonnes
Service Life: 10~15 Years
Certificate: ABS, LR, BV, GL, NK, CCS, etc.
1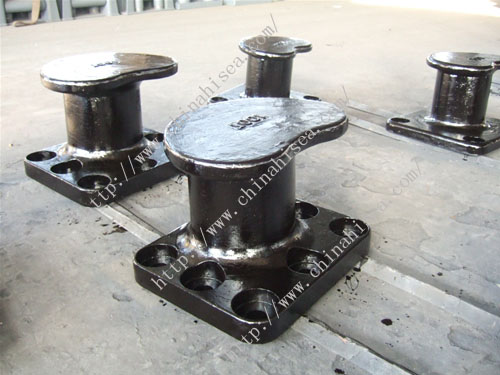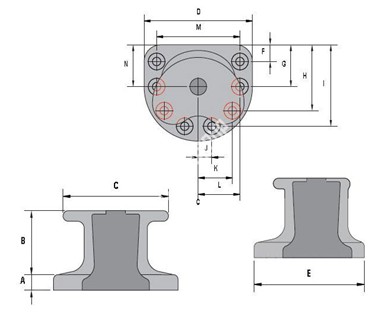 Dimensions(mm)
Standard Bollard Capacity(Metric Tonnes)
A
41
51
54
60
70
79
89
95
111
B
194
216
257
264
298
340
375
410
457
C
275
330
385
413
481
550
605
660
759
D
325
390
455
488
569
650
715
780
897
E
288
345
402
431
503
575
632
690
793
F
50
60
70
75
88
100
110
120
138
G
238
272
299
326
345
H
213
258
226
381
436
479
523
543
I
213
300
350
353
438
500
550
600
671
J
88
0
0
88
0
0
0
0
112
K
136
154
183
146
167
184
201
283
L
218
249
274
299
345
M
250
300
350
375
438
500
550
600
690
N
125
150
175
188
219
250
275
300
345
Bolt Size
M24
M24
M30
M36
M36
M42
M48
M56
M56
Bolt Length
450
450
450
600
600
600
750
915
915
Bolt Qty
4
5
5
6
7
7
7
7
8