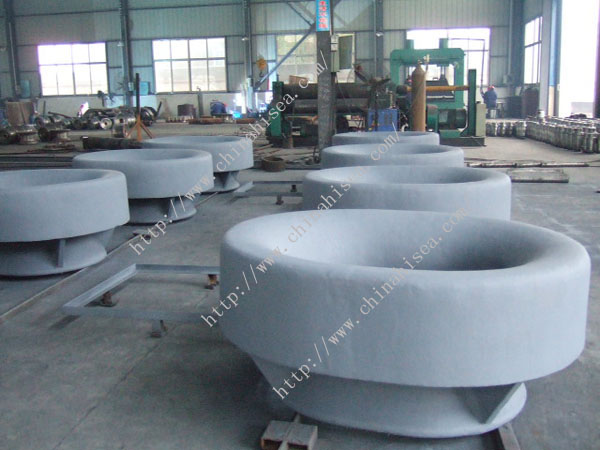 EU Bulwark Mounting Chock
EU Bulwark Mounting Chock
With the development of the shipbuilding industry, mooring chock products also improved by the Ministry of Development, which is suitable for all types of vessels berthing mooring.
Mooring chock products mainly include: DIN type mooring chock, Panama mooring chock, closed mooring chock, mooring type mooring chock, Spain mooring chock, single point mooring chock, etc., but also according to their shape into round mooring chock, oval mooring chock, square mooring chock, etc.
The main factors mainly to make a decision.
Hi-sea Group supply all kinds of mooring chock .Quality management and product strict according to IACS requirement.
Product Description:
1.can be made by stainless steel,steel or as requested.
2.short manufacturing term and prompt delivery.
3.good quality and competitive price.
4.machining facilities:CNCcenter,CNC lathes,ultrasonic wave cleaning,etc.
5.Certification:CCS/BV/LR/ABS/CCS etc
6.Norminal size: 150mm to 550mm
7.Max. steel wire diameter: 16mm to 44mm
8.Hemp rope circumference: 125mm to 310mm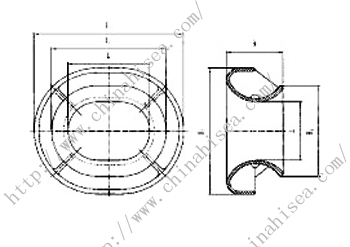 Nominal Size(mm)
Dimension(mm)
Weight (kg)
L
H
L2
H2
H1
B
L1
315x250
315
250
695
630
432
342
497
198
425x280
425
280
925
780
515
450
661
358
600x315
600
315
1160
875
571
504
866
547
600x450
600
450
1160
1010
706
504
856
850
800x600
800
600
1500
1300
860
580
1060
1200
1000x800
1000
800
1760
1560
1250
700
1450
1580