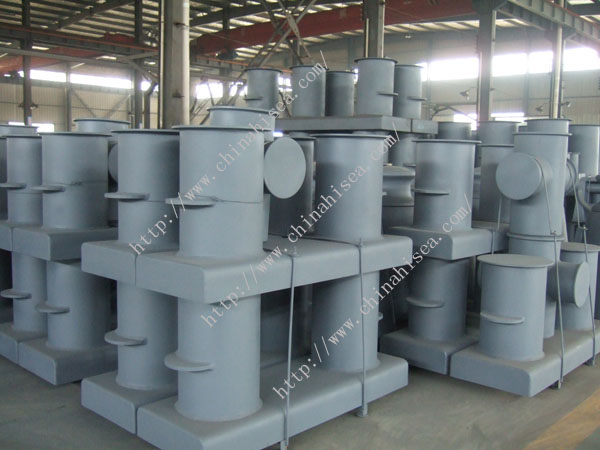 DIN-82607 Double Bollard
DIN82607 Double Bollard:
Bollard pull from 10T up to 200T .
Marine bollards are used in various shipyards, docks and marine applications all over the AmericaandEuropeseaboards
Usually paint them according to customer's requirements
Our products with good quality, prompt delivery and competitive prices.
We can customized the goods according to your drawing.
Certificates: ABS, BV, GL, CCS, RINA, DNV, KR, NK, LR are availabe at request.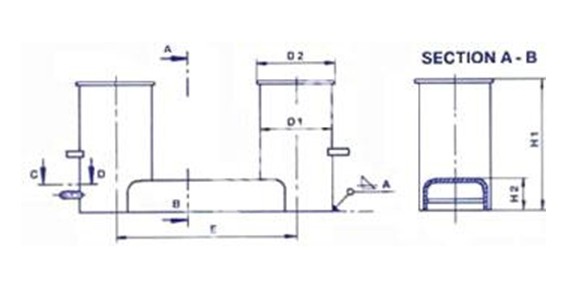 Double Bollard DIN-82607
Type
Rated Towing Pull kN
TubeD1
B
D2
E
H1
H2
S2
A
Weight(kg)
D1
10
139.7*6.3
130
160
430
370
105
5
4
20.6
D2
20
219.1*8.0
180
242
570
475
115
6
4
52.3
D3
32
273.0*10.0
250
300
700
570
135
8
5
99.5
D5
50
323.9*10.0
300
355
880
670
150
8
6
145.4
D8
80
355.6*14.2
330
390
1050
780
175
10
8
259.4
D12
120
457.0*16.0
420
490
1200
860
195
16
12
437
D20
200
508.0*17.5
470
545
1350
970
230
16
-
571
D32
320
559.0*20.0
530
600
1400
1000
270
16
-
830
6.Bollard before painting :